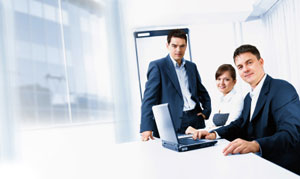 MJT Solutions is an information technology management, support and consulting services provider. Our team of senior consultants and systems administrator have been in the service provider industry for a number of years having held senior posts at several tier2 and tier3 tele communications providers such 3Z Canada, Neutral Data Centers Corp and Permond Solutions Group.
Currently the service industry is divided between large scale providers focusing on enterprise customers or very large customers and smaller consulting firms pursuing other smaller businesses. In this market exists a demand for carrier grade solutions that are customized for small to medium scale businesses without the costs generally associated with this level of service. This is where the Vere advantage becomes clear; we partner with you to build best of breed solutions to meet your specific requirements that also work with your budget. Contact us today to discuss your requirements.
Contact us today for a consultation with one of our senior consultants.